Get more satisfied and efficient drivers with the Glow Driver App
The Driver App makes it easy for your drivers to perform their daily work and to be onboarded. The driver receives today's route, scans parcels, performs pick-ups and deliveries and can register deviations and damages. It's also possible for the driver to send ETA-communication to the recipients, take photos and get signatures.
Easy-to-use functionalities to secure a smooth workflow
In the Driver App the driver will either receive a specific route at the start of the day or on-demand orders throughout the day. Drivers following a planned route will get a list of all the route waypoints and detailed information regarding the route. Parcels are scanned using the in-app camera functionality.
The Driver App offers features like:
Route guidance with navigation, multiple map options available
ETA communication
Easy access to pick-up and delivery instructions
Phone number to sender or recipient with press to call-functionality
Information and instructions about the service type on each delivery
Checklists
Camera
Scanning
Signature in Driver App
Register deviations and damages
Order correction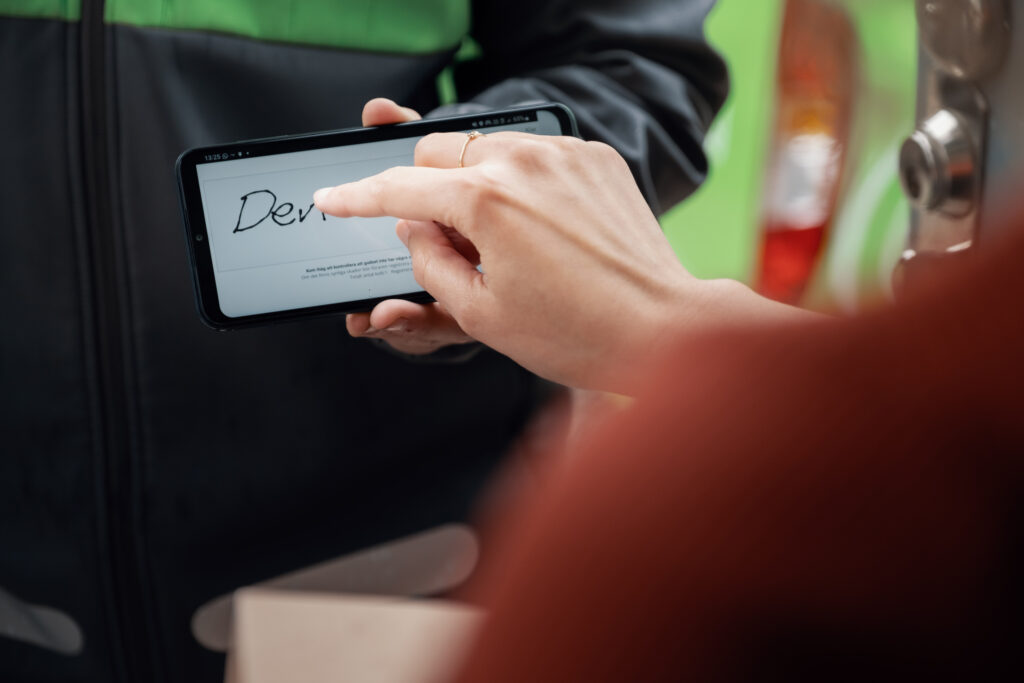 Want to know more about the other modules in Glow?
The Recipient Experience has been the main driver when developing Glow, allowing users to customize the recipient experience based on individual needs. This has enabled us to create a platform that meets the evergrowing high demands and expectations of today's recipients. 
Unlock smarter ways to plan and optimize and manage your deliveries with Glow's efficient and intelligent automatic route planner, instant dispatch, live view and reports. It will save you time and increase transparency and delivery quality.
Strengthen your customer relationships by activating the Customer Portal for your customers. The portal offers self-service features like web booking, shipment search, and live view of shipments. Providing valuable insight from pick-up and all the way to the recipient.
Use the Pricing Engine to manage the pricing of your shipments. The Pricing Engine enables the users to automatically create unique prices on each order, with an advanced selection of pricing options. Additionally, the Pricing Engine can be used to calculate the earnings for drivers based on either a fixed provision or deduction, or your own fee system.
Interested in our last-mile delivery solution?
Reach out to learn how Glow's transport management system can help you get more satisfied and efficient drivers.